Welcome
Fáilte go suíomh gréasáin Scoil Naisiúnta Ard Fhionáin.
Guímis gach beannacht ar ár gcairde agus ár iarscolairí uile na scoile seo atá scaipthe are fud an domhain. Tá súil againn go mbainfidh sibh taitneamh as ár gcuid oibre.
We would like to welcome all visitors, parents, past and present pupils to the website of Ardfinnan National School. We hope you enjoy your visit to our website and that it gives you an insight into our school.
CARA's Mount Everest Math's Challenge
As you are all aware, Cara Darmody last year took on the enormous challenge of sitting the Junior Cycle Math's exam to raise money for our school, and that of Scoil Chormaic Special school where her two brothers Neil and John are enrolled. The fundraiser was a massive success and raised amazing awareness of the serious nationwide issue of the lack of proper services afforded to those special needs children who need help the most. Cara's journey led her to Government Buildings where she held an 80-minute meeting with An Taoiseach Micheál Martin on the 28th July. Her parents Noelle and Mark wish to once again extend their incredible thanks to the entire school community, and Ardfinnan NS, for supporting Cara in everything that she achieved. On behalf of the school, I would also like to express our gratitude for the amazing support and kind wishes that we received from those near and far. Cara's result is now imminent in the next few weeks, which will be incredibly exciting for the school as she was the first primary school child in the nation's history to sit a Junior Cycle exam. The whole school community will be praying that the result goes her way. We will make that result available once we have it. Go Cara!
The issues that Cara has spoken so passionately about in the national media haven't gone away though. Cara told the Taoiseach in person that "she will be back" if change doesn't occur, so it is with great excitement that we can share the news that Cara will now attempt to sit the ordinary level Leaving Certificate Maths exam next June, while only in sixth class. This is already being described by academics as almost impossible to do, so it is quite apt that Cara is calling it the "Mount Everest Maths Challenge"!! She will be the first national school child in our Country's history to attempt to sit a Leaving Certificate exam. Both Ardfinnan NS and Scoil Chormaic will be official benefactors again. Excitingly, Cara has attracted the two national organisations of Adam Harris' Asiam and Family Carers Ireland to join this incredible venture. They will also be benefactors and will provide the level of support she will require when seeking national change from the Government.
We are also delighted to announce that Kieran Bergin Sports is presently hard at work preparing a specific jersey for this fundraiser for people to purchase through their website. The hashtag will be #wearthejersey, and the statement on the front will read "End Disability Discrimination". Massive work has gone into creating the jersey, and we believe the community will be thrilled when it is revealed in a few weeks. We will be encouraging people to buy it through Kieran Bergin Sports website when it is launched. We will get Cara to model it to the classes when it's ready, and we'll put the photos of it up on our website for all to see.
Finally, the launch date for this exciting venture is not yet set in stone but will be sometime around the date of the Junior Cycle results coming out. That date has not been decided by the Department of Education but it will be sometime in October. We will keep the school community updated as we receive news. In the meantime, Cara is extremely busy studying for this impossible task, but still giving priority to her family, friends, sport and arts. Ardfinnan NS will be hopeful of the community's support as we reach for the education stars. As always, we thank you for your incredible generosity and support.
Pre-Enrolment Application Forms
Ardfinnan N.S.
Ardfinnan Parents' Association
Pre-Enrolment Form's 2023/2024
Latest Photographs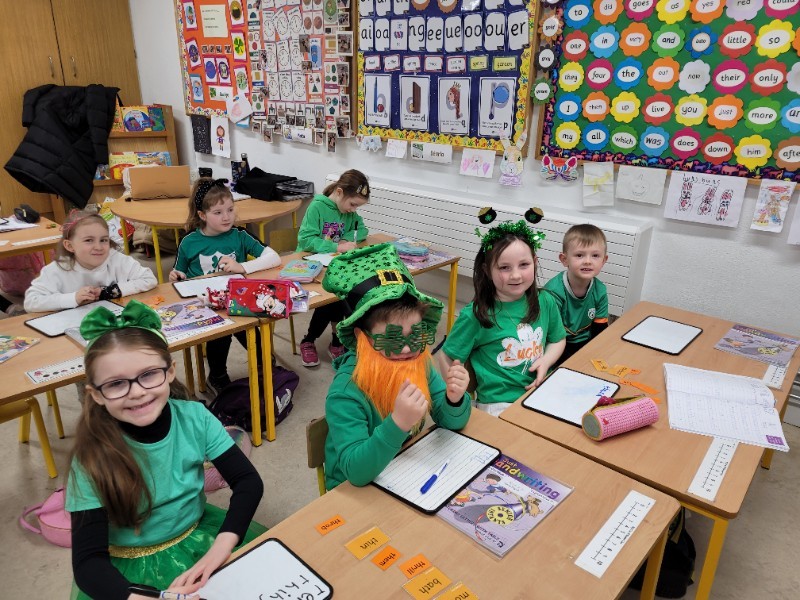 Ardfinnan National School, Commons, Clonmel, Co. Tipperary, E91 X6F9, Ireland Phone: 052 746 6397